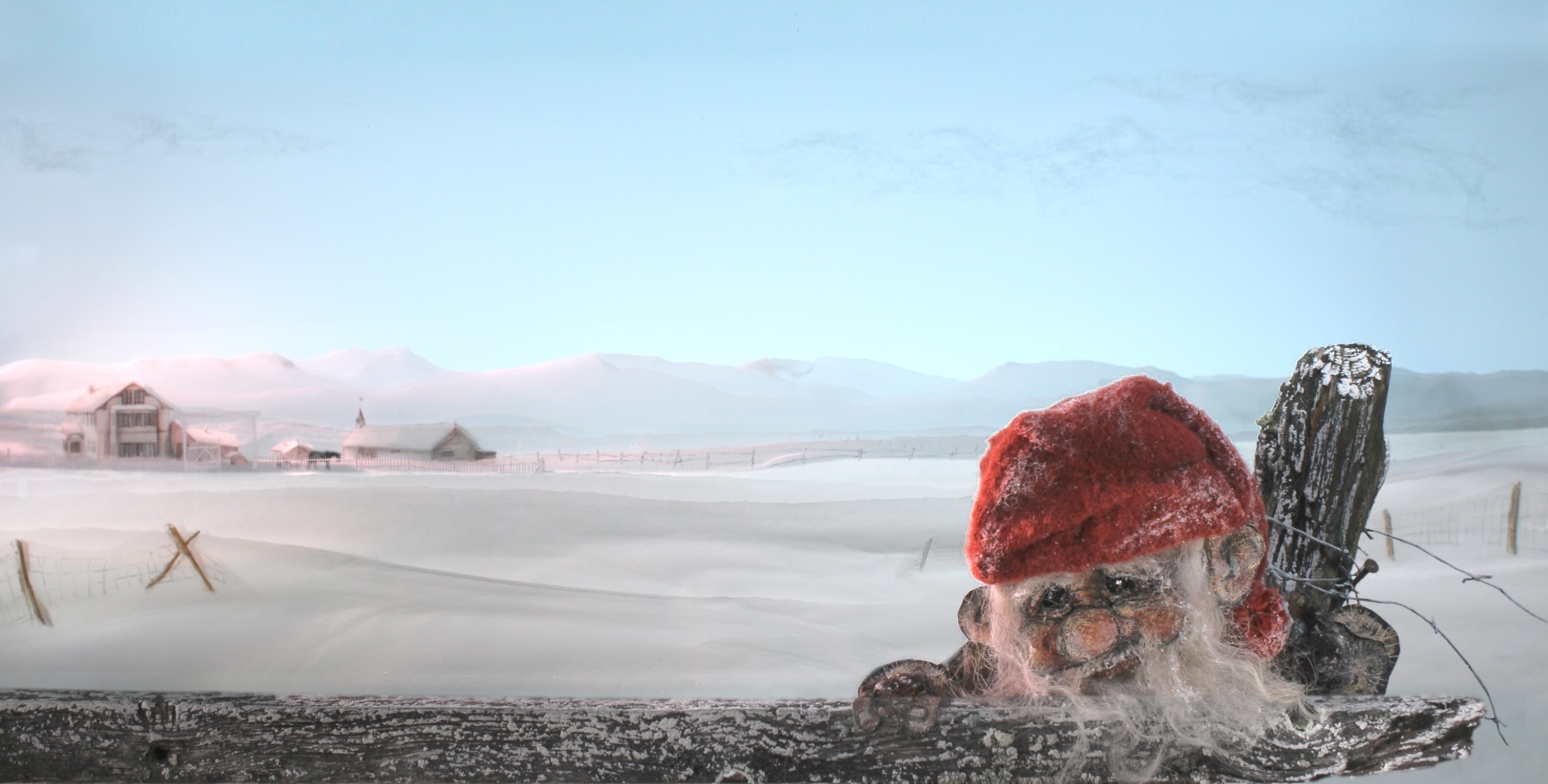 Christmas Survivors / Jula på Dovre
feature film in development, production start approx. 2021
directed by Anita Killi
cut-out; 85 min.
Rough winter weather in the Norwegian mountains set the frame for this heartwarming story. We meet 9-year old Maja and her little brother Ola who are dropped off on the old family farm, where they will stay the days leading up to Christmas with their step-grandmother and step-uncle who they have not met before.
While the grandmother fills the house with warmth and comfort, uncle Laurits is very reserved and only reluctantly involves them in the daily tasks of running a farm. Wonders and danger await the city-children on this new territory.
Through small interactions and dramatic events Maja learns about her uncle's painful past and he discovers the burden she is carrying. Slowly, a strong bond of friendship develops between the two.
This is a universal timeless story, a Christmas movie for the whole family. It is a drama taking up serious issues with a hopeful ending.
The main focus lies on the relationships between the different members of this patchwork family. It's a story about co-dependency and guilt, friendship and love.
About the director
Anita Killi (*1968 in Stavanger, Norway) studied illustration and graphic design at the Norwegian National College of Art & Design from 1988 to 1990, followed by studies in animation and documentary filmmaking at the Volda University College. In 1996, Anita graduated from Oslo National Academy of the Arts with the equivalent of a masters-degree, majoring in animation (multiplane technique). Since then, Anita established and runs her own animation studio, Trollfilm AS in Dovre, Norway. Anita is known for directing several award winning short films, among others Sinna Mann / Angry Man (2009) and Tornehekken / The Hedge of Thorns (2001).

Watch pilot