Contact us
+47 61 24 04 00
Anita studied illustration and graphic design at the Norwegian National College of Art & Design from 1988 to 1990, followed by studies in animation and documentary filmmaking at the Volda University College. In 1996, Anita graduated from Oslo National Academy of the Arts with the equivalent of a masters-degree, majoring in animation (multiplane technique). Since then, Anita established and runs her own animation studio, Trollfilm AS in Dovre, Norway. Anita is known for directing several award winning short films, among others Sinna Mann / Angry Man (2009) and Tornehekken / The Hedge of Thorns (2001). She is currently working on her new short film Mor visste ingenting / Mother didn't know, which will hopefully have its premiere beginning of 2020
Marita grew up in Hamburg, Germany. She has a background in Cultural Management and Education from the University of Hildesheim and specialized in drawn animation at the Animation School Hamburg. Her graduation film Be Nice was screened at several festivals around the world and won the audience awards at two German short film festivals in 2010. Marita has worked for several 2-D and stop-motion productions since and was the program manager for five editions of Fredrikstad Animation Festival (FAF) in Norway. In August 2018, she moved to Dovre to work as a short film producer and production manager at Trollfilm AS. Besides seeing through the production of Anita's new short film Mor visste ingenting / Mother didn't know she is also involved in the development of Tilda Krantz's short film Fjelldronninger / Queens of Summer and her own film Jeg er ikke redd! / I am not afraid!.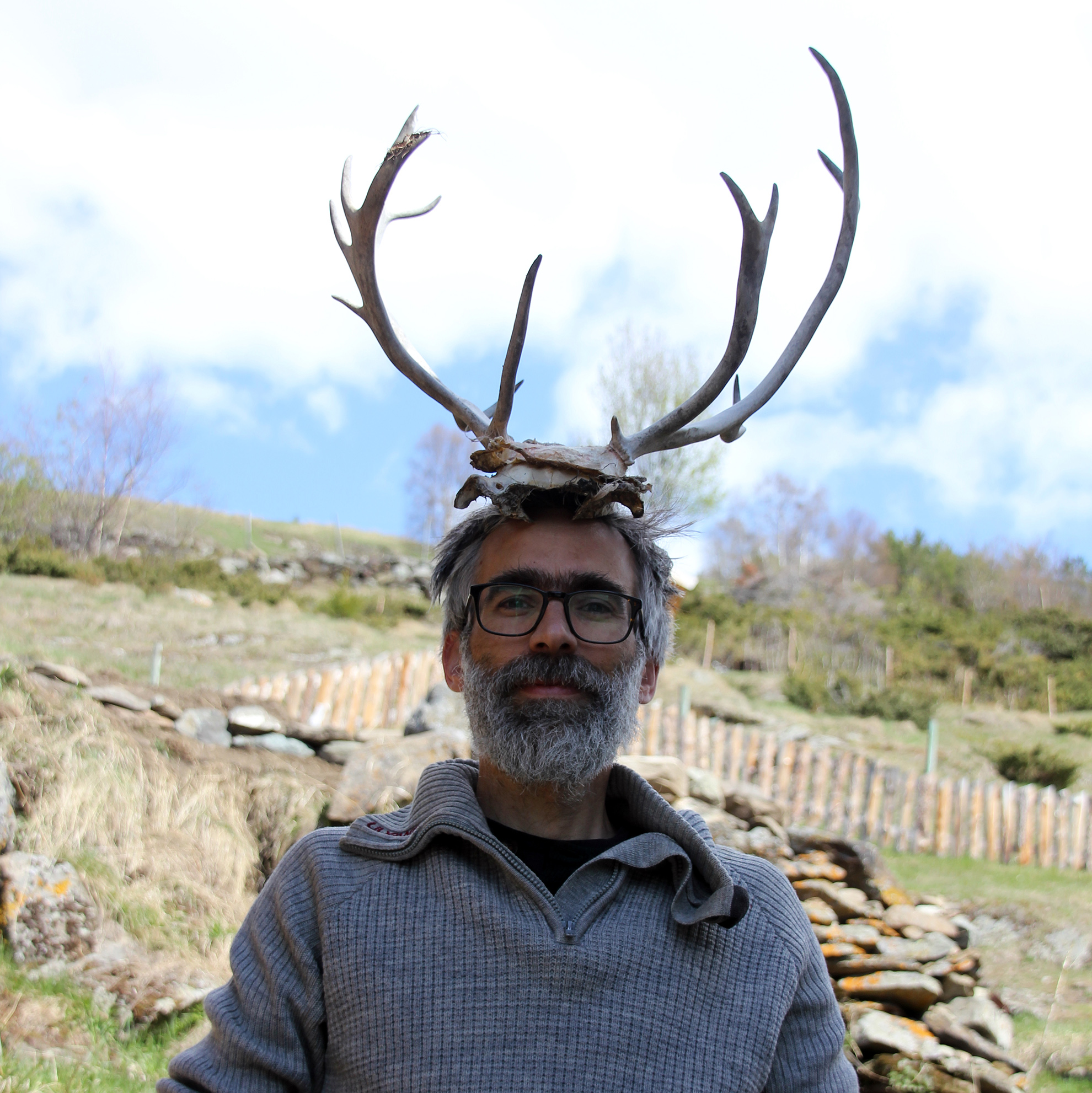 Jens was born in Tønsberg, Norway, and has lived most of his life abroad. Being one of the best animators in the stop-motion industry worldwide he has been involved in international feature film productions since 2005. His résumé as an animator features among others Tim Burton's Corpes Bride (2005) and Frankenweenie (2012), and Wes Andersons' Fantastic Mister Fox (2010). Jens moved back to Norway in 2012 to work on the first two new Flåklypa films as animation supervisor and animation director. After animating on Dyrene i Hakkebakeskogen, Jens took on the offer of LAIKA studios in Portland, Oregon to animate on the newly released feature film Missing Link (2019) by Chris Butler. Since August last year he is challenging himself with the multiplane table on Anita's new film Mor visste ingenting / Mother didn't know.
Anne Marie is a journalist and farmer from Dovre. She works as a set and prop builder on Anita's new short film Mor visste ingenting / Mother didn't know. With a background in graphic design and agriculture, Anne has a creative head and uses local materials including muskox pooh and chewed wood by sheep. Her beautiful sheepskin was sacrificed for the arts and provides the hair for the main character.
Marianne Bundgaard Nielsen
Marianne Bundgaard Nielsens has a master in production design from The Royal Danish Academy of Fine Arts and Design and studied decoration and line production at The Royal Theater in Copenhagen.
Marianne worked as a production designer on several award winning Norwegian animated short films, and she has solid experience in the craftsmanship of making story, characters, sets and props for animation films. The film Quiet (2018) was her debut as a director.
Trollfilm AS
Øverbygdsvegen 275,
2662 Dovre, Norway
Organization number:
974 989 441 MVA