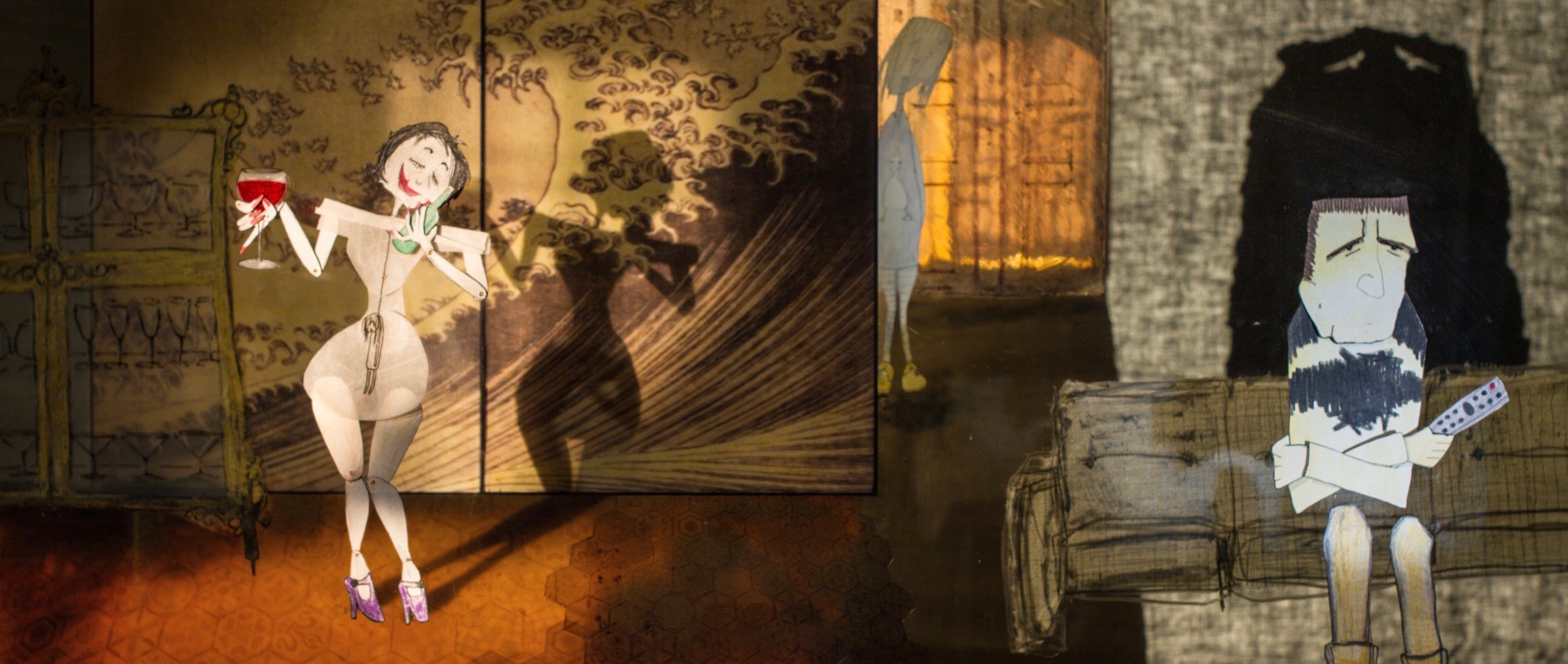 Awards
Golden Gunnar award for Best Nordic-Baltic Short Film at Fredrikstad Animation Festival in Norway in 2018
Festivals
2019
Minimalen Short Film Festival
Kristiansand International Children and Youth Film Festival
Stuttgart International Festival of Animated Film
2018
Fredrikstad Animation Festival
Quiet documents emotions from a childhood, from many childhoods. Expressing dark secrets without narrative, through a series of tableaux.
Children will often protect their adults out of loyalty. Feelings of responsibility and threats make them quiet.
About the director
Quiet is Marianne Bundgaard Nielsens first short film as a director. She has a master in production design from The Royal Danish Academy of Fine Arts and Design. She also studied decoration and line production at The Royal Theater in Copenhagen.
Marianne worked as a production designer on several award winning Norwegian animated short films, and she has solid experience in the craftsmanship of making story, characters, sets and props for animation films.
Through working with visual expressions for 25 year, Marianne has developed a unique narrative style. In her film Quiet, she found her own way of documenting difficult emotions that can be hard to express. Her focus is to tell stories from a child's perspective, stories about experiences that can change a child's life.