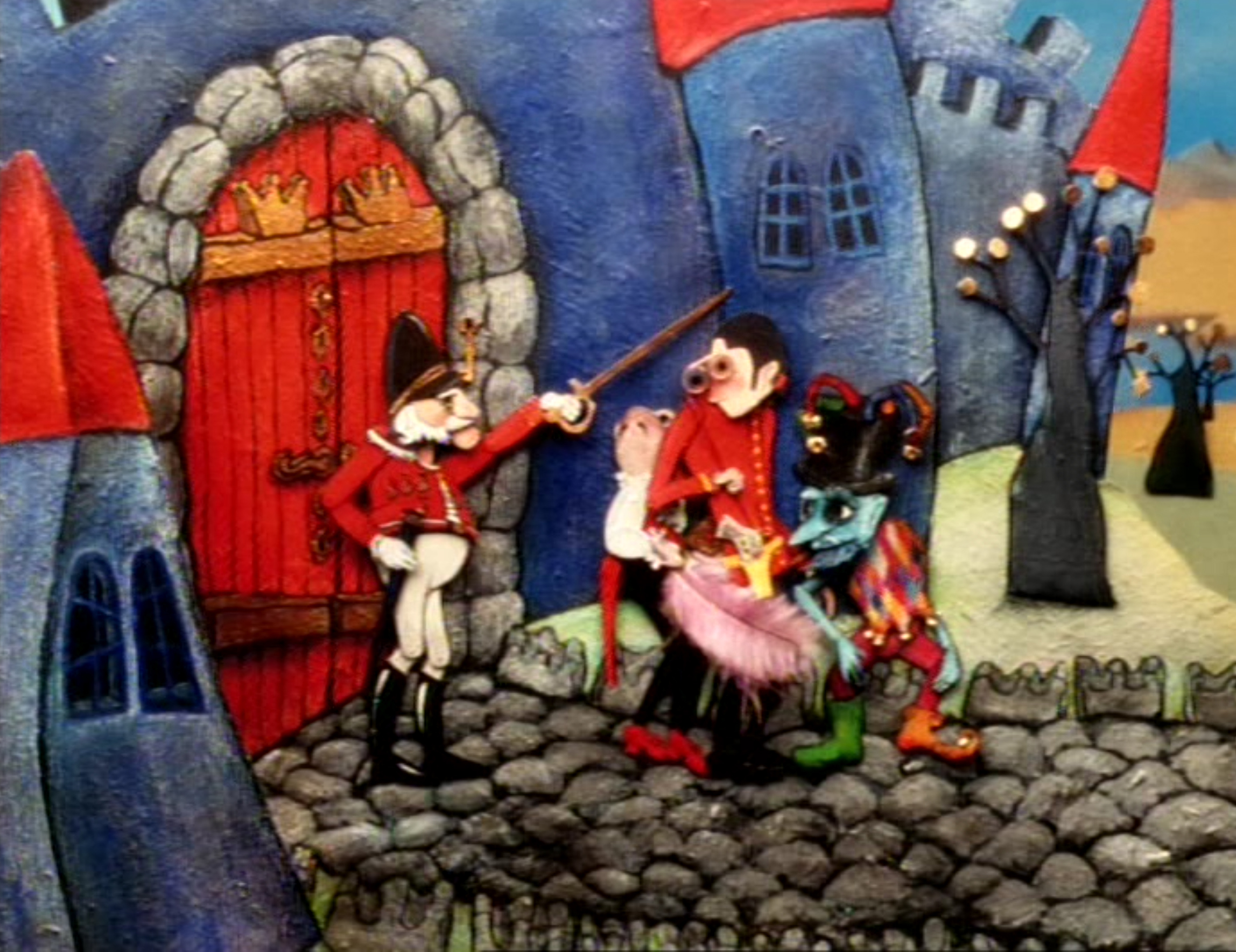 The King who wanted more than a Crown
The King who wanted more than a Crown / Kongen som ville ha mer enn en krone
short film 1999
directed by Anita Killi / Randall Meyers
cut-out; 28 min.
Awards and festivals
2000
Berlin International Film Festival, prize for best shortfilm
Split silver in visuals for the design, open class/television/visualcommunication for the screen, Oslo
1999
The Norwegian International Film Festival Haugesund
Norske Kinosjefers Forbunds Film Award for Best Norwegian Film, winner of Silver Nugget
This is a modern fable for all ages about a king who disappears from his castle. For six days the staff is out searching for him before they realize that the king might be dead - so they go out looking for a new king.
On their journey they meet a shy mouse, a happy fish and a scary guard as well as a musical king, a tidy king, a colorful king, a king of the animals and a fast king - but as in all good fables nothing is what it appears to be.
About the director
Anita Killi (*1968 in Stavanger, Norway) studied illustration and graphic design at the Norwegian National College of Art & Design from 1988 to 1990, followed by studies in animation and documentary filmmaking at the Volda University College. In 1996, Anita graduated from Oslo National Academy of the Arts with the equivalent of a masters-degree, majoring in animation (multiplane technique). Since then, Anita established and runs her own animation studio, Trollfilm AS in Dovre, Norway. Anita is known for directing several award winning short films, among others Sinna Mann / Angry Man (2009) and Tornehekken / The Hedge of Thorns (2001).